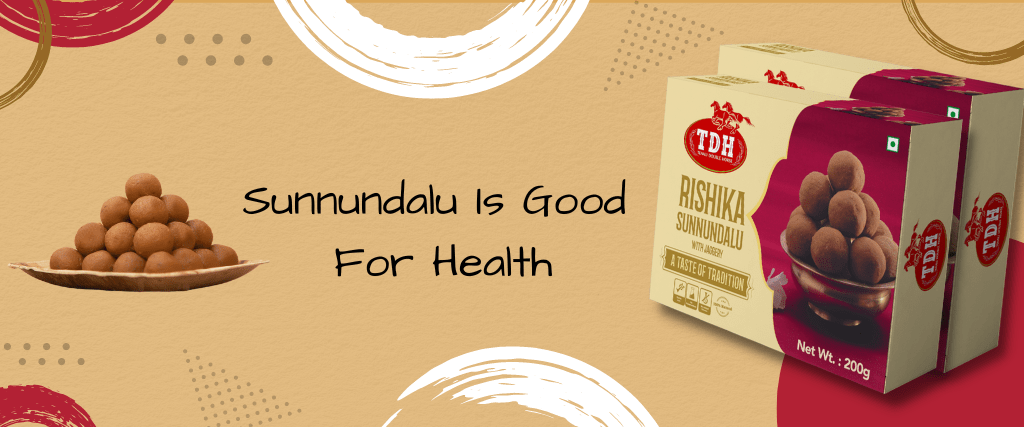 Sunnundalu is Good for Health
During celebrations like Diwali, Holi, and many others, Sunnundalu or Urad Ladoo is prepared. It is an Indian sweet dish that is incredibly wholesome and nourishing. This dessert is a classic that has been prepared for centuries. All of the ingredients needed to make this dessert are healthy and help live a healthier lifestyle. This well-known South Indian delicacy is made with only pure ghee, Urad Dal, Dry Fruits, and Jaggery.
Here are some of the benefits that Sunnundalu has:
Boosts energy
Due to its iron and protein content, Urad Ladoo is a great energy booster that keeps your body active. In order to produce red blood cells, which in turn enhance oxygen flow to the body's various organs and boost energy levels, iron is a crucial mineral.
Boosts your heart rate:
Sunnundalu helps in promoting heart health due to the presence of magnesium, fiber and potassium. Dietary fiber is an effective way to control your cholesterol levels and prevent any diseases, while Magnesium helps in blood circulation and potassium helps lower the tension in blood vessels and arteries.
Improves digestion:
Sunnundalu/ Urad Ladoo has a good amount of dietary fiber which is known to improve digestion and prevent constipation. If you are suffering with stomach related problems, then this might help you relieve some tension.
Promotes skin health:
Sunnundalu are considered to help in anti-ageing because of the urad dal present in it, which is rich in minerals that can prevent skin aging. As Urad dal is rich in iron, it will help in increasing oxygenated blood flow to the cells, thus giving out a radiant and glowing skin.
Promotes hair growth:
The Urad Dall that is present in Urad Ladoo/ sunnundalu is rich in minerals that can help manage dry and brittle hair and restore the luster of the hair.
Improves bone health:
Sunnundalu is an excellent source of calcium that contributes to bone mineral density. It helps your bones get strong and prevents bone degradation. Having one urad ladoo a day will prevent any kind of bone-related problem.
With all these benefits, TDH Foods has its tasty, healthy Urad Ladoo which helps you with your health benefits, and also serves as an excellent snack for any day. Order yours today at https://tdhfoodproducts.com