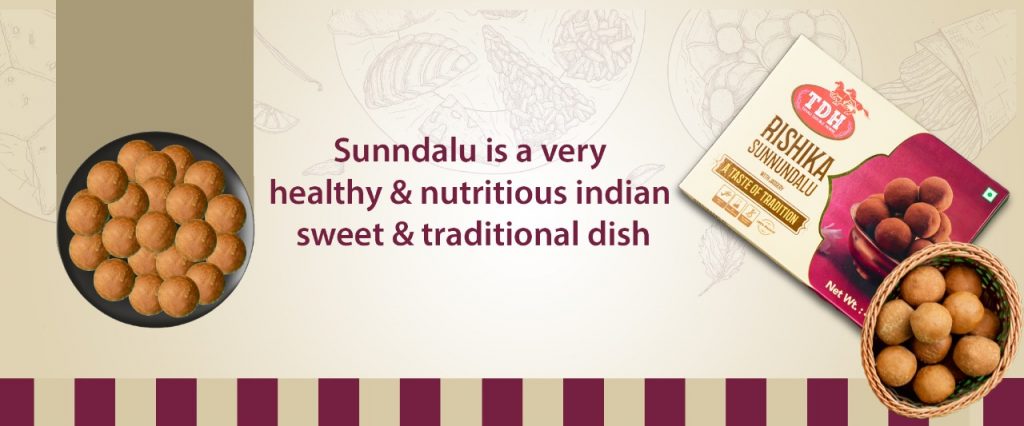 Sunnundalu is a very Healthy & Nutritious Indian sweet & Traditional dish
Sunnundalu or Urad Laddu is a traditional sweet made up of Urad dal, Ghee and Jaggery, which is a traditional sweet in South India mostly. Sunnundalu are mostly made in the festive seasons, religious occasions or celebrations. It has great health and nutritional benefits for our health and body. Read through to understand the nutritional value it holds and how it helps your health.

Sunnundalu are made round, and circular, and one piece of the sweet is said to be around 102 calories approximately. They are usually rich in protein and fat and give strength to the body. One piece of Sunnunda has about 15 grams of Carbs, 3 grams of fat and 6 grams of protein, which makes up 54% carbs, 24% fat and 22% protein overall.

Sunnundalu also contain other components as well which make up the sweet. It contains sugars which make up 15 grams of it. The fat content being 3 grams, saturated fat of 2 grams. It does not contain any polyunsaturated fat and monounsaturated fat, and any dietary fibers.

The vitamins that it contains are Vitamin A which makes up of 1%, and has cholesterol level of 7 milli grams overall. Sunnundalu don't contain other components like Sodium, Potassium, Calcium, Iron and Vitamin C. Please note that all these estimates are based on a diet of 2000 calories per day.

All in all, Sunnundalu are a great food item that helps benefit our body in many ways. It is especially given to pregnant women for the strength it gives, and also to the kids at a growing age.It is said to have one Sunnunda a day, or even one alternate day for its nutrient rich qualities and health benefits.