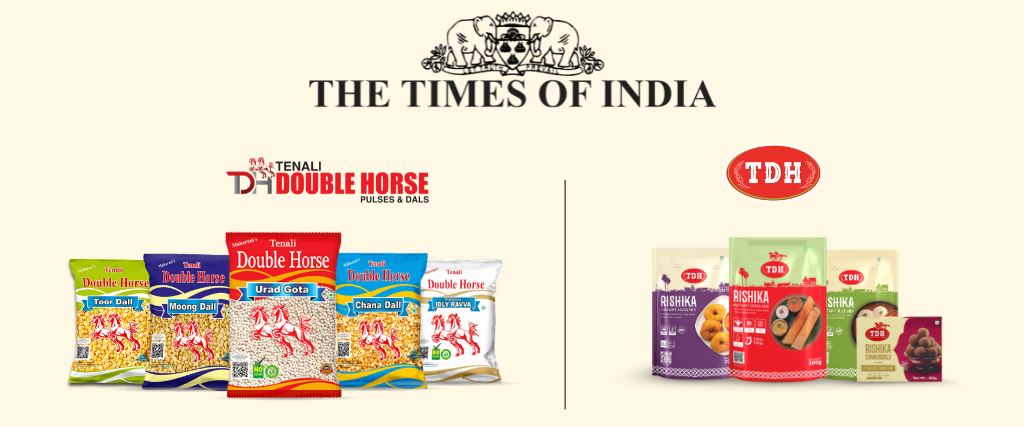 Pulses are a staple in the Indian diet, and an important source of affordable protein for majority of Indians. While India is the largest producer and consumer of pulses in the world, it is also the largest importer of pulses. The Indian government has chalked out many programmes to make the country Atmanirbhar in the production of pulses by this decade.
Many enterprises have taken up the challenge of creating a brand in this commonized category. And that challenge gets even more daunting when the enterprise hails from a small town like Tenali,
Usually, the word Tenali is associated with the character Tenali Ramakrishna an ingenious poet, scholar. politician, and advisor. His wit and candour in bringing to light the reality of issues of the empire are so profound, that children are taught his stories as moral lessons in schools. But little is known that Tenali is a bustling town in Andhra and is poised for becoming a global hub for pulses and rice. This is because of the continuous effort and relentless attitude of an organization that put Tenali on the map, with the brand Tenali Double Horse.
The story of Tenali Double Horse began when the founder. Shri Munagala Krishnamurthy and his son, Shri Munagala Mohan Shyam Prasad set up the Mahendra Dal Mill in Tenali in the year 2005. Their first offering was high-quality Urad dal in 50kg bags to the wholesale market. The team directly dealt with farmers to ensure the sourcing of only the best quality crops had a direct impact on how the market perceived the brand. They made 'quality', the keyword, their motto.
As a principle, even before the organization became a well-known brand, we made sure that anything that came out of the mill should resound with quality. Our Urad Dal earned the respect of the market for its high yield and word of mouth spread. This gave us the confidence to launch South India's first 1 Kg consumer pack, says MM Shyam Prasad, Founder and MD. of Tenali Double Horse.
Over the course of the next two years, everything that there was to learn about the dal business: from processing to the working of machinery and product delivery, was learned, unlearned, and relearned. The founders capitalized on the market feedback to launch a slew of pulses. including Toor Dal, Channa Dal. Moong Dal and more. To support the growing business, to other southern states, they set up a second mill- the Maharani Dal Mill, with world-class processing equipment and a capacity of 4 metric tons per hour capacity.